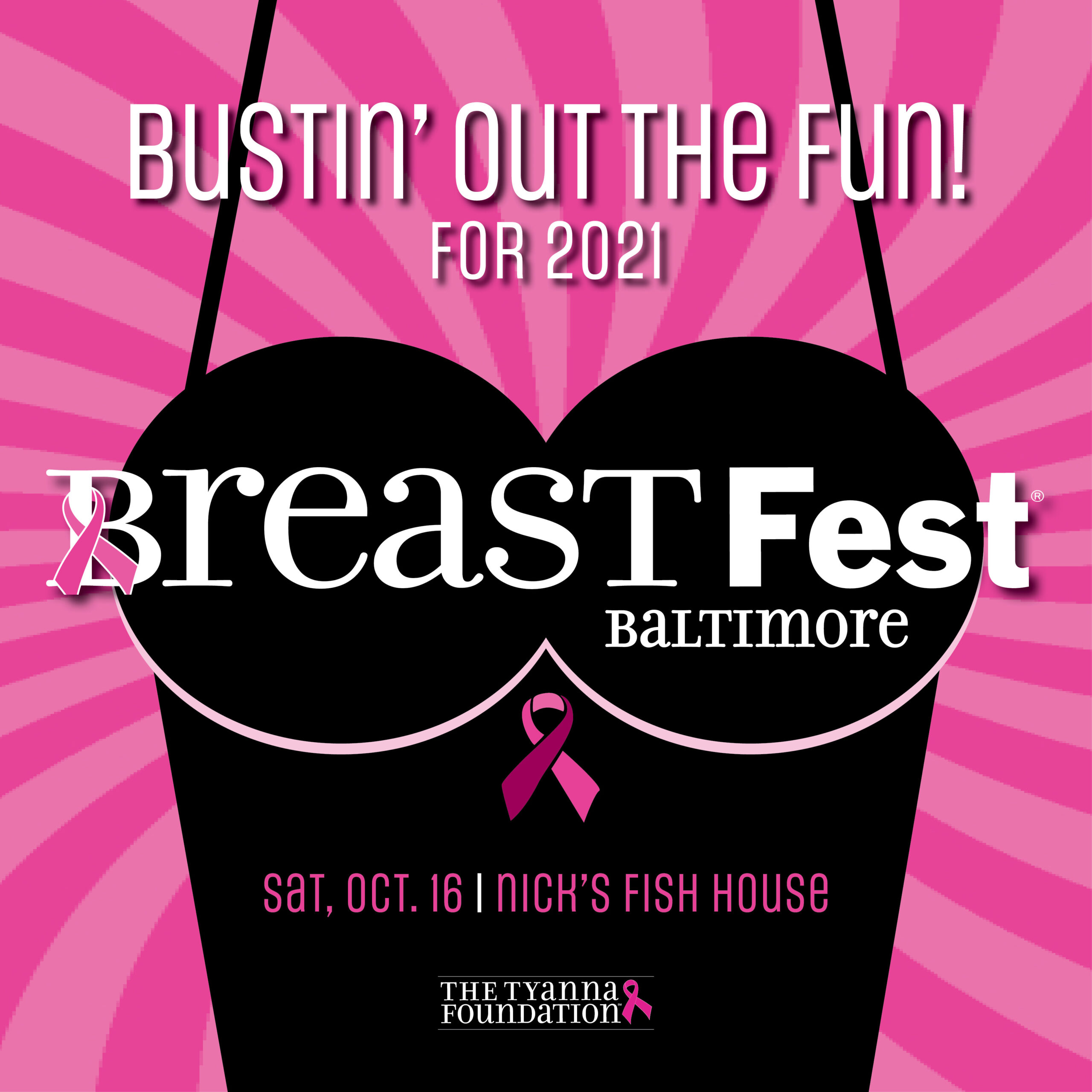 BreastFest Baltimore
BreastFest Baltimore Returns
to Nick's Fish House on Saturday, October 16!
What does BreastFest, the Tyanna Foundation's annual Fundraiser, look like post-pandemic? Well, just like your favorite convertible bra, we're going to be very versatile this year. We'll bring back the popular BreastFest in a Bag, but full of new swag! And, at the same time, we're going to have on-site frivolity, too! Join us in the Crab Yard for music, raffles, cool merch, and food & drink available to purchase from our friends at Nick's.
Saturday, October 16 • 2-7 pm
Crab Yard at Nick's Fish House
2600 Insulator Drive, Baltimore
TICKETS:
Individual: $45 includes 2 drink tickets
Group: $325 table for 8 includes 2 drink tickets pp – SOLD OUT!
BreastFest in A Bag: $75 (purchase online, then pick up)
We need you more than ever! Thank you for your support of The Tyanna Foundation as we raise money to SAVE THE GIRLS!!
About The Tyanna Foundation
Fun. Feisty. Fearless — for a cause. THE TYANNA FOUNDATION is different. Known for our signature slogan "Save the Girls" we work tirelessly to make breast cancer more comfortable for patients—and less prevalent on the planet.
In 1990 Tyanna Barre O'Brien lost her battle with breast cancer, leaving behind five daughters. In honor of their mother, these women created the Tyanna Foundation. The Tyanna Foundation's flagship event is BreastFest, and all proceeds collected from the event are donated locally. For more info, visit tyanna.org